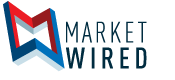 EVIO Inc. Granted Expanded Accreditation to Test for Pesticides and Residual Solvents
/EINPresswire.com/ -- BEND, OR--(Marketwired - Nov 22, 2017) - EVIO, Inc. (OTCQB: EVIO), a life science company and leading provider of quality control testing and advisory services to the regulated cannabis industry, announced that it has been granted an expansion to its accreditations from the Oregon Environmental Laboratory Accreditation Program (ORELAP), a division of the Oregon Health Authority. 
The expanded accreditations include the ability for EVIO Labs to provide full-scope pesticide testing at its Medford location. The Company also attained additional accreditation to test for residual solvent residues at its Portland location. Together, the added accreditations will enable EVIO to substantially reduce its testing costs and improve customer satisfaction by decreasing turnaround time by eliminating the reliance of third party testing providers. 
"EVIO Labs has made substantial investment during the past year to achieve this milestone. During the last twelve months we have been focused on adapting to a new regulatory environment, increasing revenues, standardizing operations, and preparing for growth. These new accreditations in Oregon will enable the company to substantially reduce, if not nearly eliminate, our subcontracting costs. The last fiscal year these expenses alone topped $1 million," commented EVIO CEO, William Waldrop. "Bringing pesticide testing fully in-house and expanding our capability with residual solvent analysis will also allow us to substantially increase our market opportunity and simultaneously become an even more formidable competitor statewide."
About EVIO, Inc.
EVIO, Inc. is a life science company focused on advancing and analyzing cannabis as a means for improving quality of life. The Company provides analytical testing services, advisory services and performs product research in its accredited laboratory testing facilities. The Company's EVIO Labs division operating coast-to-coast provides state-mandated ancillary services to ensure the safety and quality of the nation's cannabis supply.
For more information, visit www.eviolabs.com
Safe Harbor Statement
Any statements in this press release that are not statements of historical fact maybe considered to be forward-looking statements. Statements may contain certain forward-looking statements pertaining to future anticipated or projected plans, performance and developments, as well as other statements relating to future operations and results. Words such as "may," "will," "expect," "believe," "anticipate," "estimate," "intends," "goal," "objective," "seek," "attempt," or variations of these or similar words, identify forward-looking statements. These forward-looking statements by their nature are estimates of future results only and involve substantial risks and uncertainties, including but not limited to risks associated with the uncertainty of future financial results, additional financing requirements, development of new products, our ability to complete our product testing and launch our product commercially, the acceptance of our product in the marketplace, the uncertainty of the laws and regulations relating to cannabis, the impact of competitive products or pricing, technological changes, the effect of economic conditions and other uncertainties detailed from time to time in our reports filed with the Securities and Exchange Commission, available at www.sec.gov or www.eviolabs.com
Powered by


EIN Presswire does not exercise editorial control over third-party content provided, uploaded, published, or distributed by users of EIN Presswire. We are a distributor, not a publisher, of 3rd party content. Such content may contain the views, opinions, statements, offers, and other material of the respective users, suppliers, participants, or authors.
Submit your press release